NEED TO UPDATE YOUR ACCOUNT INFORMATION?
LANDMARK WINE CLUB 2019 SCHEDULE
WINTER 2019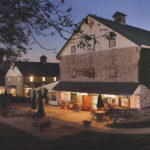 WINE CLUB EXCLUSIVE PICK UP EVENINGS
Join us this Winter in celebrating the release of our February Wine Club orders. and the start of 2019! Pasta La Vista Baby will be on-site preparing food to order.
Fri.  February 8
Music by Jay Swanson
6:00 – 9:00p.m.
Sat. February 9
Music by Dan Haas
6:30 – 9:30p.m.
Fri. February 15
Music by Evan Cooper
6:00 – 9:00p.m.
Sat. February 16
Music by Jon Zorn
6:30 – 9:30p.m.
All attendence is by RSVP only. Please check your emails from our Landmark Club Manager to RSVP online or email LandmarkClub@Boordy.com. This Winter invitation is for one member plus one guest.
February Wine Packages:
Mixed Wine – 
Chardonnay Reserve 2016
Cabernet Franc Reserve 2014
Cabernet Franc Reserve 2015
White Wine – 
Sauvignon Blanc 2017
Albarino 2017
Chardonnay Reserve 2016
Red Wine – 
Cabernet Franc Reserve 2014
Cabernet Franc Reserve 2015
Cabernet Franc 2016
Important Dates:
UPDATE ACCOUNT INFO:
Before Wed. January 30, 2019
BILLING: Fri. February 1, 2019
PICK-UP: Fri. February 1, 2019 – Mon. April 1, 2019
SHIP: Thu. February 7, 2019